How the platform works
For Federations
The concept from the beginning was to connect the Towed Water Sports Organizations, Events and Athletes. WSconnect is the only platform that does this. It's an end-to-end turnkey solution that starts from the skier to their club - to you the federation that allows you to feed your confederation and the IWWF.
We do this by offering the platform to all Federations around the world. Water Ski & Wakeboard Canada has fully moved to this platform and has simplified its workflow and administration not just for the National office but all it's Provincial/State offices too.
For example purposes, the information here after is directed at the Water Ski Sports Discipline and it's connection with WorldWaterSkiers.com.
Register my Club/School
Membership
Manage Members
Membership Registration, Payments and Admin in one easy to use system.
Sites & Registration
Have towed water sports clubs & schools register and manage their own information.
Events
Events & Participants
Request & setup events and allow members to register and pay for them.
Officials
Manage federation event officials easily from within the platform.
Federation Wordpress Website Plugins
To enhance your Wordpress website, we offer a Wordpress plugin with several features. With a few clicks you can add your head and provincial offices to a map, display all Clubs & Schools and List all Events powered by your data.
Offices Map Plugin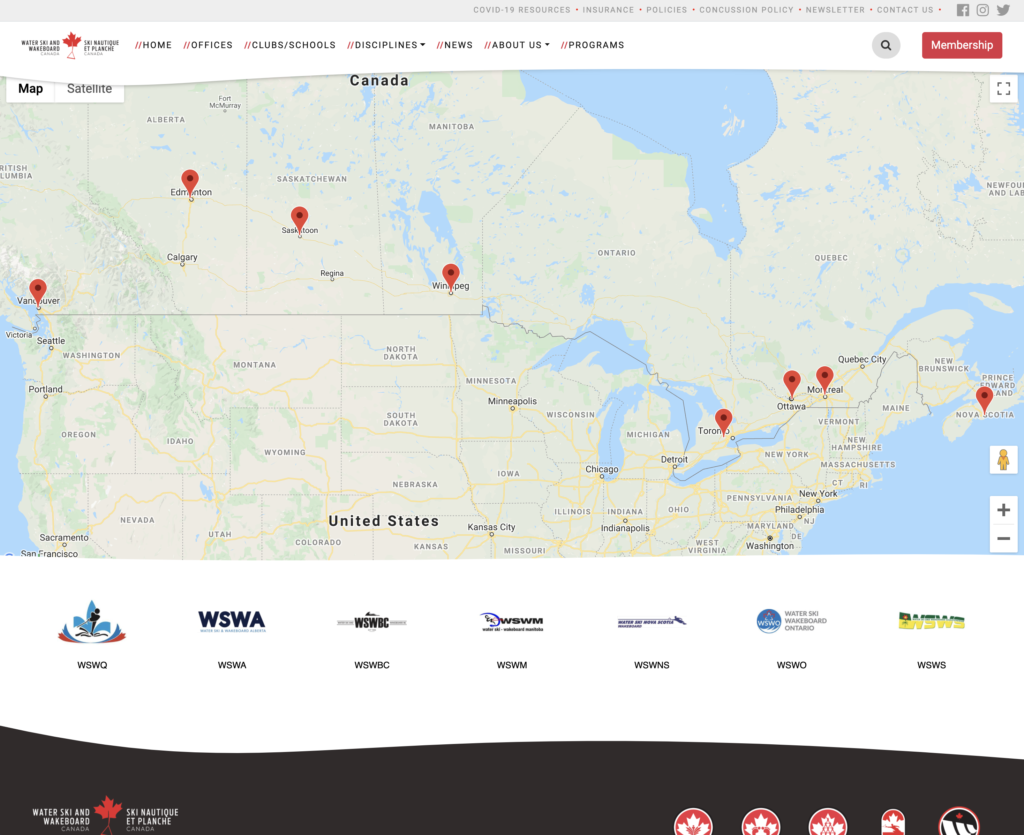 Club/School Map Plugin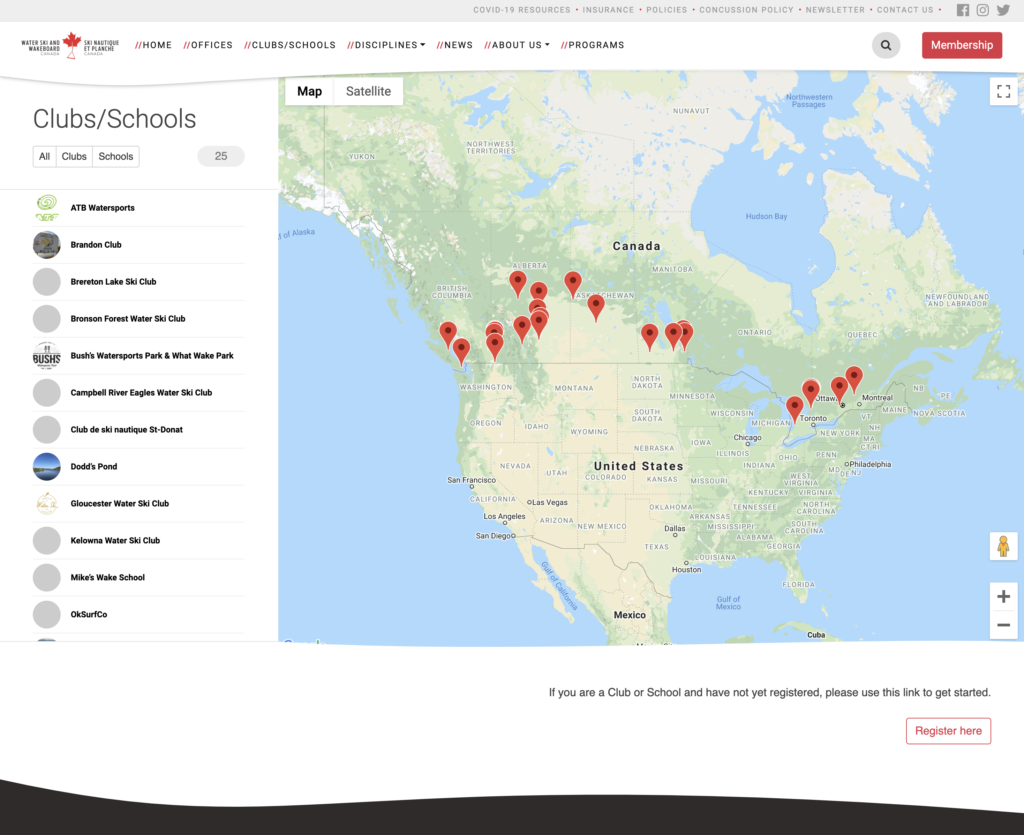 Featured Customer
Testimonial
Jasmine Northcott
Water Ski & Wakeboard Canada.
---
Water Ski & Wakeboard Canada have been working with us for over two years now during development and have successfully used the membership platform for the whole 2020 season. For 2021 they are using the Event management too with features such as an Event/Camp/Clinic/Demo sanctioning process and soon to be launched Event Participant registration.
Service Features
Per Member Service Fee
We charge a simple $1 (USD) per member so that any size organization can afford it.
Per Event Service Fee
We charge a simple $$$ service fee per event sanction made within your federation.
Setup & Maintenance
Getting your service set up, configured and importing data is all included in our one time setup fee.
Friendly Support
We stand behind our product and we offer one-on-one, personalized support when you need help!
Lifetime Updates
Updates to existing features we provide will always be free. *New feature sets may have an additional fee.
Mobile Friendly
Designed to work and look great on mobile devices. This enables you to register new members on location.
Easy to Use
Our platform has been designed with simplicity in mind for you and your members to use.
Provincial Org's Ready
The platform even works for Countries with Provincial Organizations.
Professional Security
All service fees include professional website firewall and malware protection.
WWS Compatible
Designed to work hand in hand with the World Water Skiers platform.
IWWF Compatible
We have included all the features and data inputs to send the IWWF the information they require.
Custom Federation Websites
WSconnect has developed a custom template that integrates the WSconnect Platform data plugin offering a map of sites as well as offices, events calendar and more. We customized a theme design to suit your brand resulting in a quick process to get a whole new site up and running.
Please
Contact Us
for pricing.
Client - Water Ski & Wakeboard Canada
Check out the website
Other Services
We not only provide the platform but we can help you with your website and graphic needs to get the most out of everything we offer. Whether it's for your Club or Events, we can provide a professional service at an affordable price.
Please contact us if you wish to discuss your needs.
Email us Now